You know the great idea you have? You know THE one.
Well.. a lot of people have ideas, but only a few know how to turn them into money producing assets.
After working with 2000+ students in the Source Hacker System™ I have an idea of what the most common problems are:
Self-sabotage (most people are not even aware of it)

People around you (proximity is power)

The "I don't know what to do"
Elisa joined the 
program
, dealt with some of these problems and met plenty of new, likeminded people.
Let me show you what she said about her results and then I will tell you how: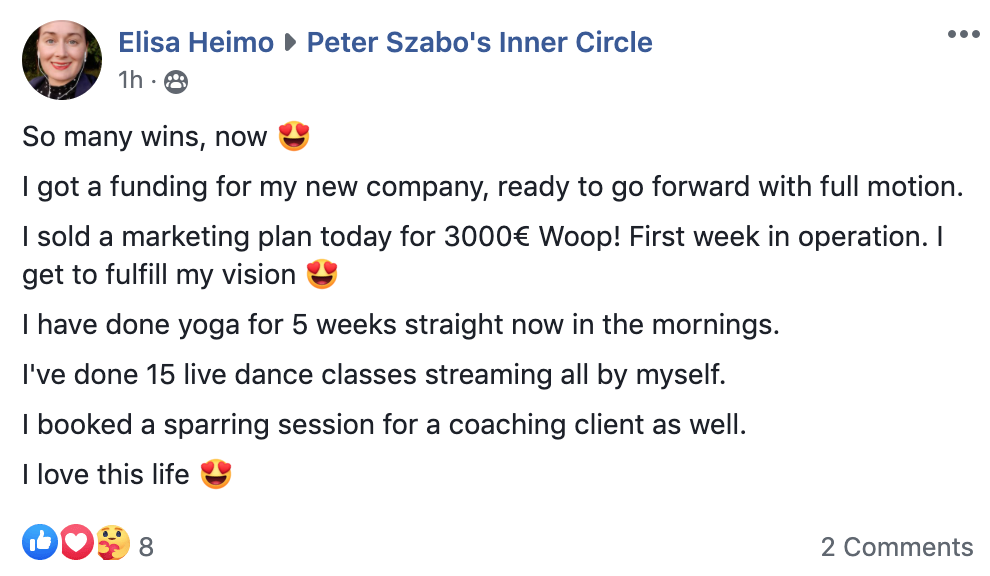 All the issues I mentioned are addressed in the system.
You will learn Memory Flipping, so you can deal with your past and make things "fall into place"
You will meet new people inside the community that will support you, and you will get a personal Success Agent
You will have a 

personalized

plan based on your goals that you will follow
"If a window of opportunity appears, don't pull down the shade."
– Tom Peters