Have you ever tried jumping on a diet that everybody's talking about, only to find out it doesn't work at all?
Have you felt bloated, less energetic, lazy and sad?
Or maybe you lost some weight at the beginning but then gained it right back (or even more than before)?
After Jodie joined the program, she set a goal to get in shape.
Once she learned and implemented Memory Flipping, things started to fall into place.
In less than a month she lost 3 inches (8 cm) from her waist!
She even signed up for a fitness challenge!
Check it out: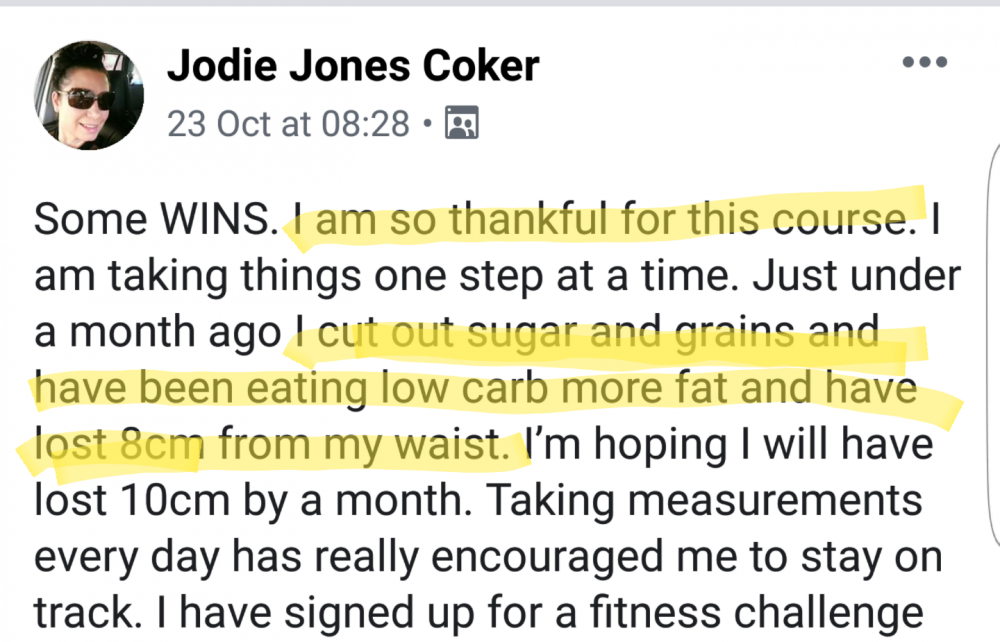 If you measure once a year, you'll have a bad year.
If you measure once a month, you may have a bad week.
If you measure once a day, you'll be improving daily.
So I invite you to try out Memory Flipping yourself, start measuring and let the Source Hacker Family support you and hold you accountable in your endeavors.