Recently I've realized that we have an absolutely crazy amount of documented online student wins.
You won't find this many anywhere else.
I don't want to be boasting but I realized something:
Karolos, one of our family members here at Memory Flipping Masterclass (Also called Source Hacker System) has shared his honest thoughts about the program.
You know, whilst putting this together for you, I've used knowledge I've gained over 11+ years and $300,000+ that I've invested into my education.
Not only that, but I've had one thing in mind: How can I create a system?
Let me explain:
There's a bunch of "courses" out there, that tell you that in order to achieve something, you have to "believe it" or something of the sort.
A system is something you can follow step-by-step, apply it, and it works each time. (That's if you implement it, of course)
Another trait of a good system is that it's flexible, meaning, you can apply it to many different things in life, and it'll work the same.
That's how the Memory Flipping Masterclass was born.
And that's exactly why we have so many student success stories.
(And we're very honored, privileged and proud for this, and our family members.)
Without further ado, check out what Karolos said: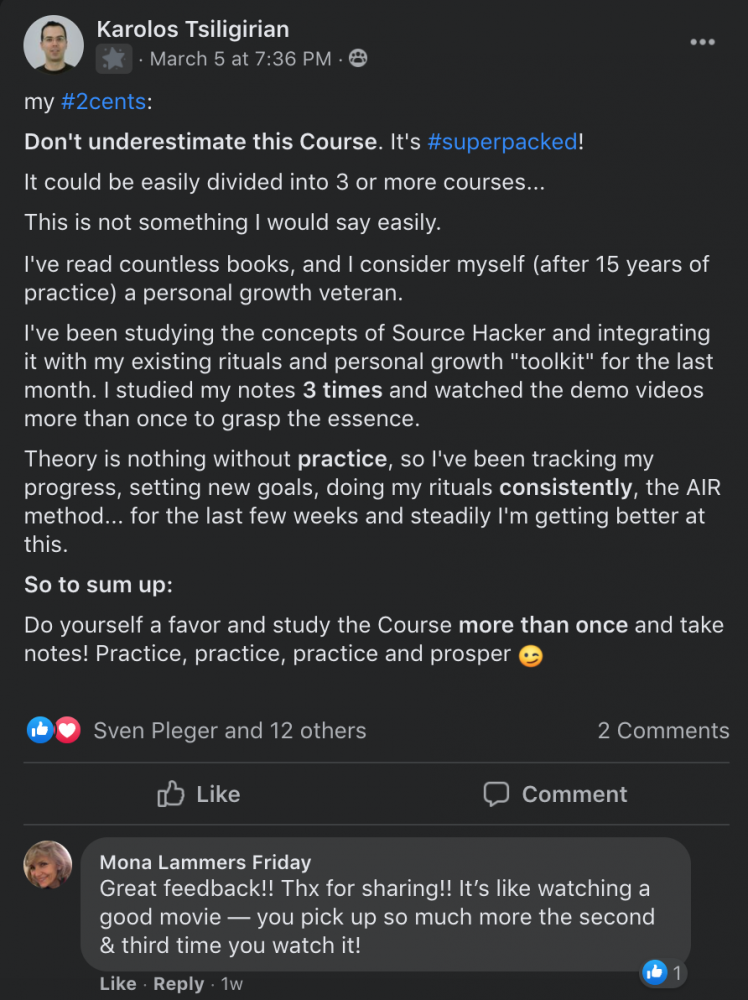 I'd invite you to consider something.
Is it supposed to be good not to follow your dreams?
Are we supposed to feel stagnant and unaccomplished?
If you're ready for massive positive change, then click here and feel free to give the system a try, I have you covered with the money-back guarantee.