Shifting your identity is simple if you do Memory Flipping.
When you master it, you can become the person you want to be and everything else falls into place.
It is crucial, however, that you do your part.
I created the Source Hacker System™ to give you my exact know-how on this process.
These are the things I've learned over a decade and $300,000+ invested into my knowledge.
Ruby got started back in march and 6 weeks after completing the program she manifested $100,000.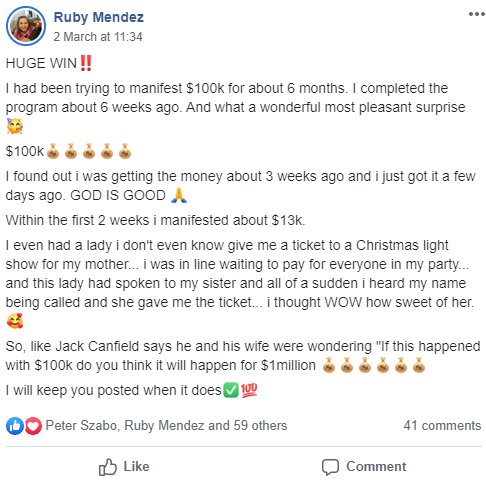 $13,000 came just 2 weeks after completing the program.
Whatever you measure, you can improve.
That is why you will be following a fit to you plan inside the system and keep track of your milestones.
You only have so much time in your life, so make it count.