Is Peter Szabo a scam?
Since the program has launched, millions of people have seen Peter's ads and over 2000 students have joined. With the amount of hype and spotlight this course has garnered, it's no wonders that a lot of people are wondering if the program works and it can deliver.
Well, let me ask you this: are you ready to put the work in?
If not, you have to face the harsh truth; success comes from a continuous effort over a long period of time. If you're not willing to do the work, it won't work for you. There's no magic pill, there's no course on the Internet that will "somehow" manifest you amazing instant results overnight.
The Source Hacker System™ is all about preparing you, creating a tailored to YOU life map and helping you succeed – but you MUST commit to it.
So is Peter Szabo a scam? Here is what a handful of our students had to say:
1) Belen LR got 7 new clients!
My wins for today were just INSANE.
I got 7 new clients (which was so inexpected) I drank more water than EVER.
(Drinking water was always been an issue for me).
I met with some old and new friends and felt stimulated and happy, and I got to experience an improvised date with my partner late at night.
TODAY I FELT AS IF I WAS HEARD BY THE UNIVERSE AND AT THE SAME TIME I WAS ABLE TO HEAR IT BACK.

2) Alicia Khoo started to love and accept herself
The course has helped me with my inner conversations with myself.
I'm better at managing my emotions now and have learnt to accept myself for who I am.
Life is easier for me now than it was before as I am beginning to love and accept myself more each day.

3) Michael Slade confronted past pain
A new personal win of mine has been that I am now able to confront past pain into healing lessons!

4) Wijdan MO lost 14 kilograms (30 pounds)
"I am very happy that I lost wight from 89 to 75 kg"

Plus here's some more students sharing their experience at trustpilot.com.

So in conclusion: is Peter Szabo a scam? No… as long as you're willing and able to implement the program. Otherwise you won't see results.
As Peter puts it "it's kind of like a treadmill".
Does a "treadmill" work?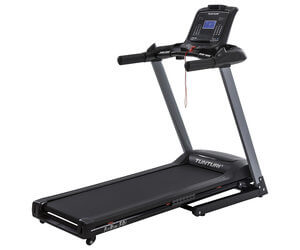 Of course!
But only if you use it consistently that you will see results.
The same applies to Peter's programs – they work, but only the students who are willing and able to diligently study and apply it will see results from it.
And if they still didn't get a student a satisfactory result upon actually doing the work, we always process a refund.
So with that being said, we just wanted to set clear expectations: if you're willing to put in 100%, you can expect to see life-changing results. If not or you're looking to dabble, this isn't the program for you.
-Peter Prochazka
Source Hacker Customer Success Team