The path to a better life starts within.

Your life won't change until you do.

There is very simple logic behind this, you create your life so who you are becomes your destiny.

Dennis has been on a spiritual healing journey for the past 10 years and he seems to have found the right fit here, at Source Hacker System™.

After being a member of the family for only 5 short days, he has closed a painting commission for €3,000 and is working on his own merchandise.

Take a look: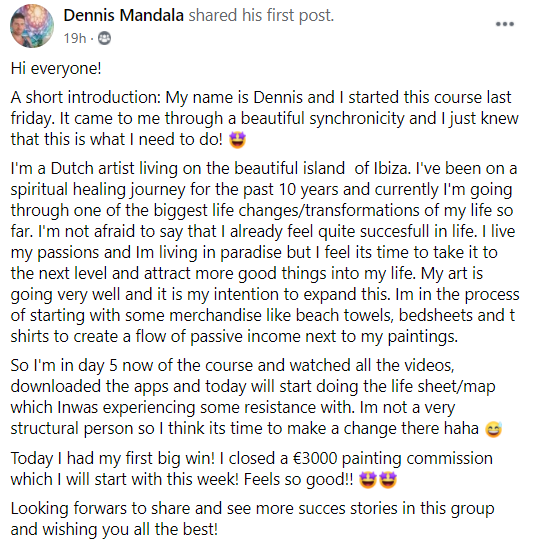 Now you may have been trying to figure it out yourself as well.
Trust me, there's a lot of trial and error involved.
That's why I created the Source Hacker System™ to help you speed up the process.
It involves over a decade of experience, trial and error, and $300,000+ invested into mentors, coaches, books and many different sources of information.
All compiled into one program, for you.
I invite you to consider that reaching your goals takes courage.
If you find the power within to bet on yourself, I'll see you on the inside.