Meet Ross, he joined the Source Hacker Family around 2 weeks ago..
After just one week of using Memory Flipping he:
Progressed with business and other goals

Improved sleep and diet

Improved his focus despite having ADD

Gave back to others

Manifested checks in the mail

And according to Ross, they more than paid for the investment in the program.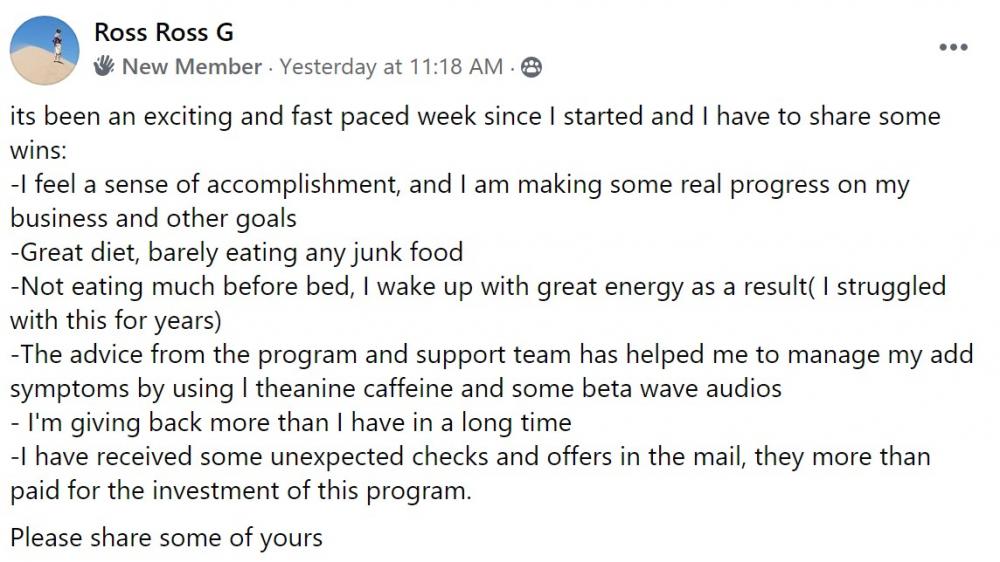 They say investing into yourself always yields the best return on investment.
The best part is, the investment is literally risk free.
You get to go through the program, implement the techniques and if you don't get the results you came for, you can use the full money-back guarantee.
That's how confident I am in the program.
And I have exciting news!
We now accept cryptocurrency as well.
If you'd like to use crypto to sign up, click here
Alternatively, if you'd like to use cash, just click here
Hope to catch you on the inside soon.