One of the first students of the Source Hacker System, Maxime, has been absolutely crushing it.
Using Memory Flipping, and dealing with her past experiences and inner conflict she has achieved MASSIVE results in just two weeks:
Manifested €3,500
Started her own online business
Improved her discipline
Did all these things with great passion
And her wins didn't stop there!
Later that year she was still posting wins:
Became more balanced
Manifested an extra €1000
Maintained her routines, discipline
Improved her health by improving her diet
Healed her past trauma
Take a look: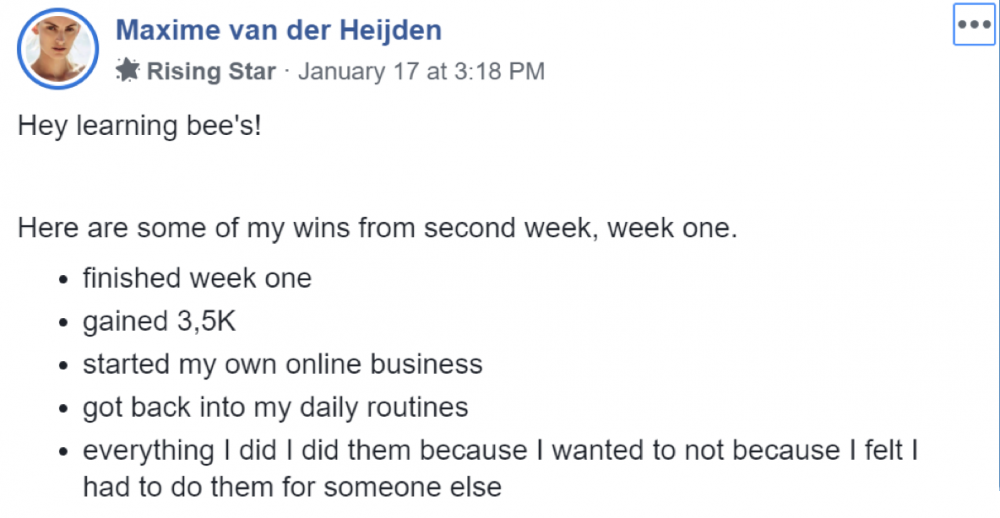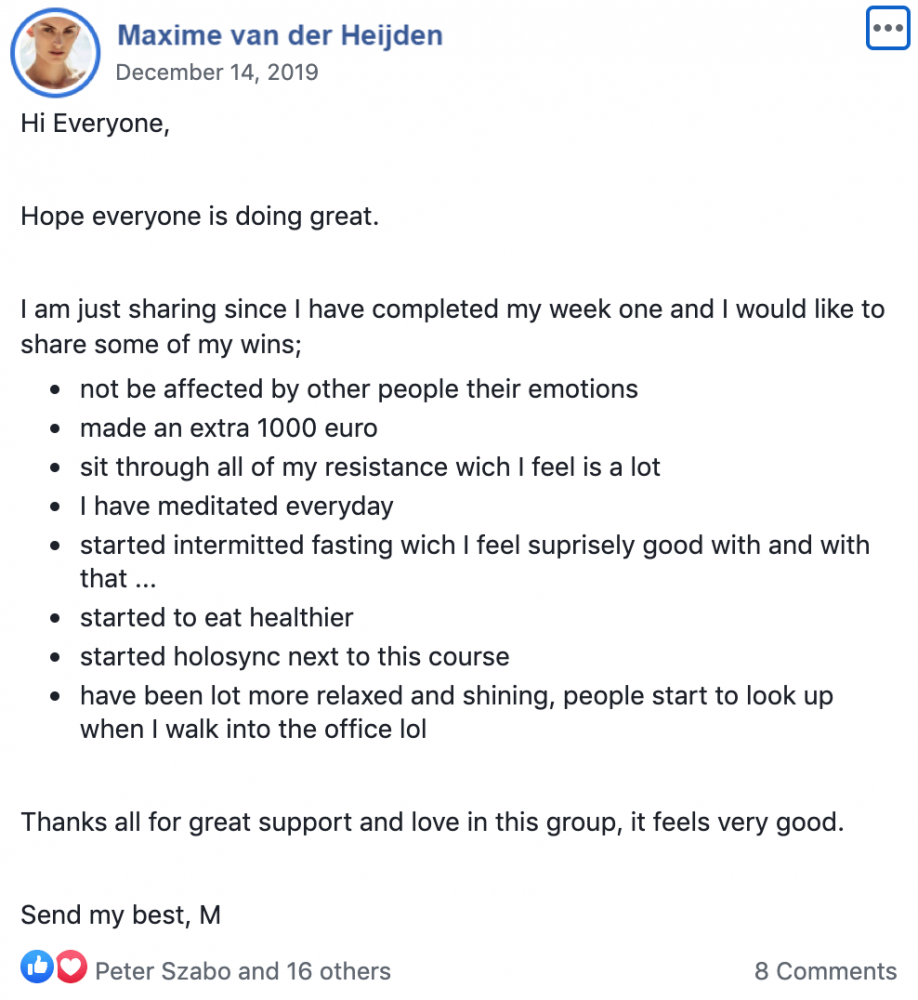 Maxime, just as many other students, is a prime example that if you invest in yourself and take action you can achieve anything you set your mind to.
She followed a custom program that was built for her, followed through and achieved the results she wanted.
So if you are ready to write down your goals, get a personalized course of action and manifest the results, just like I, Maxime, and many other people in the program have, then sign up and bring your desires into existence.
I wish I could create your plan but I need your input so that it is specifically tailored to you.
Also, your investment into your future is protected by a 30 day full refund guarantee.
So you won't be risking anything.
-Peter