In business, relationships or in life general, we should strive to make things easy.
Albert Einstein once said:
"Genius is making complex ideas simple, not making simple ideas complex."
After Mariann designed the 2.0 version of herself, she stopped craving food after putting her kids to sleep.
It's up to you to make reaching your goals easy.
The easier you make it, the further you'll get.
Check it out: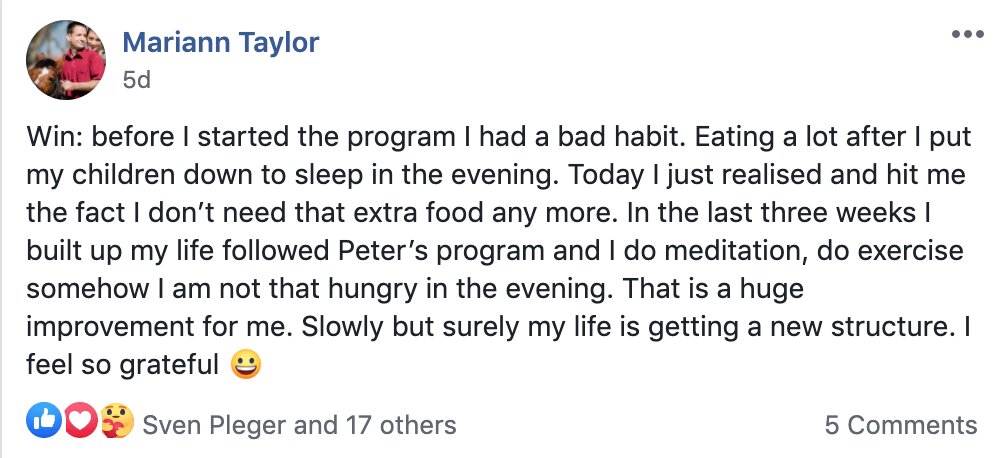 Don't make it an uphill battle.
Wouldn't it be nice if things became almost automatic?
Have a blessed weekend.