Sometimes it feels like we are stuck in the past.
We pick up habits that hold us back, keep us from progressing.
However, there is a way out, and it's up to you whether you take that route.
If I was able to reach my goals, so can you.
Jasmine has decided to start working out, quit smoking (she's been a daily smoker for 13 years), and cut off people that brought her down.
And she went ahead and did that: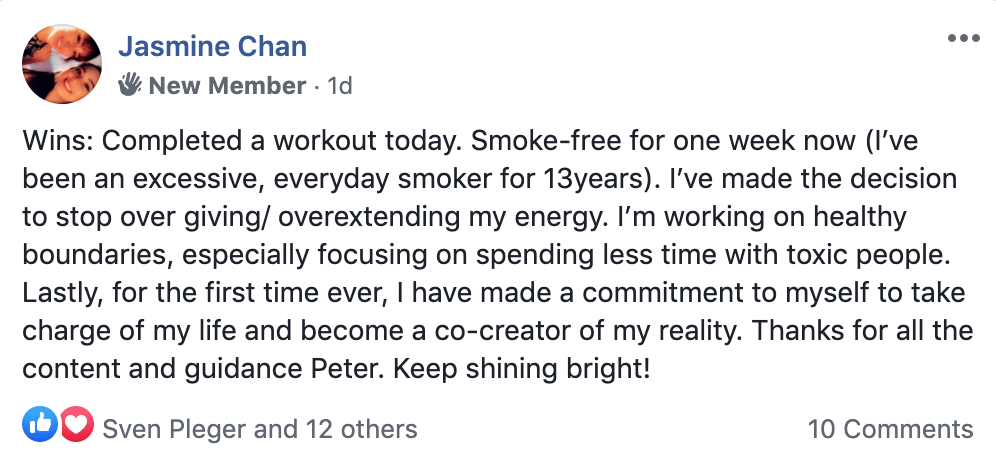 Let me draw a parallel here:
When you're in pain, you visit a doctor to get help.
So when you have pain in your life, why do you hesitate to get help?
Let me leave you with a quote today:
"Dare to ask questions. There are answers to any question."
― Lailah Gifty Akita
I hope we'll be celebrating one of your many successes together soon.
See you on the inside.