I would like to introduce you to Emily.
She used to struggle with alcohol..
However, after joining the Source Hacker System™, she has learned how to create her morning routine and the power of having such a routine in place.
Eventually, thanks to her routine, she was able to defeat her addiction.
We're extremely proud of her, all of us.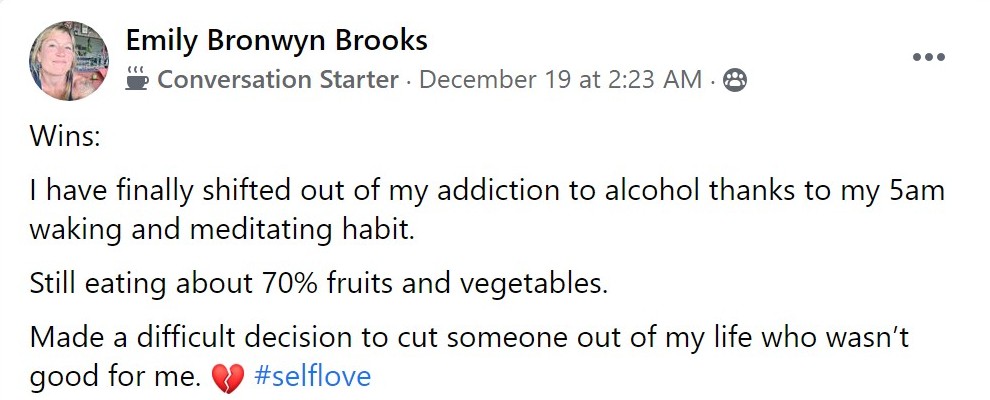 Regardless of what your goals are in life, if you commit to them, you can reach them.
If you want to make it easy on yourself, and make manifesting easy, fast, habitual and almost inevitable, I invite you to come and try the program out for 30 days, risk free.
No need to believe, cross your fingers, wish upon stars..
A system that works, period.
So if you're ready to start manifesting on demand, click here