Well, Claudia doesn't seem to have one at all.
She has:
Lost over 40 pounds (19kgs)

Created a program
Will soon interview a high-level CEO

Is on a mission for a happy, healthy and green world
Check it out: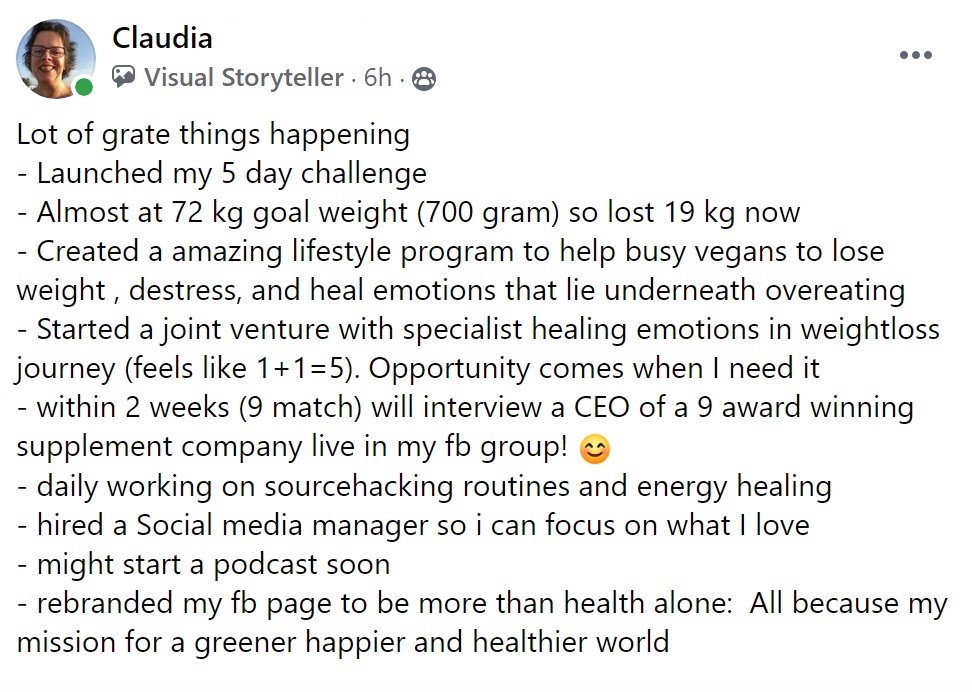 Have you already set out on the journey to manifest your dreams?
If you feel uncertain, have tried before but failed or simply don't know how to start..
Then trust me, I've been there.
I've started with broken english as a young kid.
So if I was able to manifest a life I love, so can you.
I've created the program so that you can apply a proven step-by-step method to reach your goals.
Which works every. Single. Time.
So if you're ready to apply it to your life and manifest the life you love, click here to sign up.
Best of all?
You can apply it for 30 days risk-free and if it didn't work, I'll refund you in full and we can still be friends, no biggie.
All I ask is that you show me you've given it an honest shot.
Enroll by clicking here