Belen is absolutely crushing it with the Source Hacker System™.
She is piling up the wins in the community.
She is improving her health, manifesting clients for her business, improving the quality of her life and so on.
These are merely a few of her updates: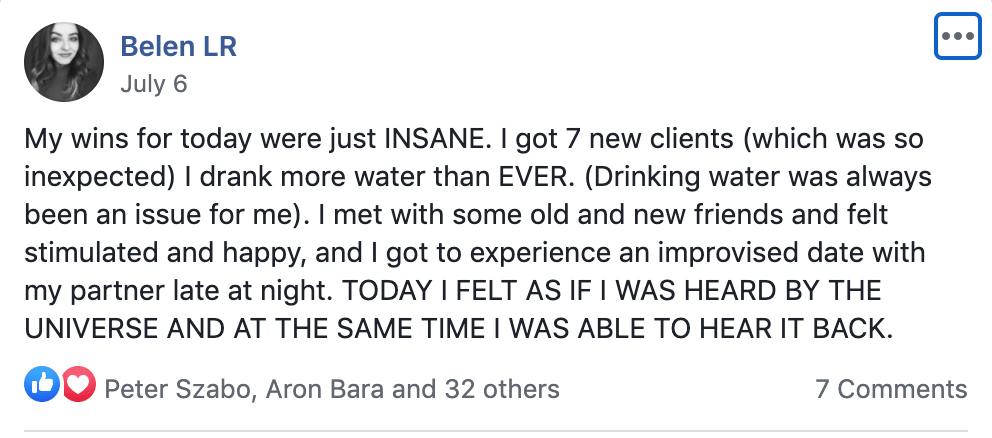 I believe that living a life you love is a birthright.
You are deserving, you are good enough, you are loved.
I can show you how to deal with your internal conflict, deal with your past traumas and triggers, design the 2.0 version of yourself so that things come easy to you.
If I could do it, you can too.
All within the 30 day program, or your money back, every penny.
So see you on the inside at the beginning of your journey to success.