How To Finance With Affirm & Pay Majority From Your Profits
Our financing partner Affirm lets you finance over 6-36 months.
Affirm performs a soft check, so there's no impact on your credit score.
Simply select 'Affirm' as your payment method on the next page to see what options you qualify for.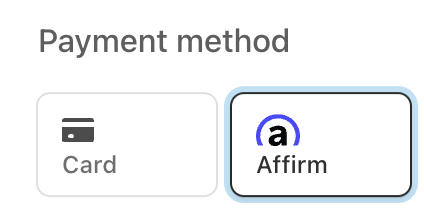 🚘 If you can manage 3 payments of ±$175/month, you can test drive the entire 90-day curriculum.
✅ If you succeed, you can pay the rest off from your profits.
🚫 If not, simply send us an email to [email protected] within 90 days and we'll cancel your payments and process a refund. All we ask is that you watch the videos and implement the homework.